CREATE AND DEVELOP THE IDENTITY OF YOUR BRAND, TELL ITS STORY
In a media universe sometimes qualified as "the post-advertising era", brands must first find the central idea that will serve as the common theme in their communications.
Advertiser call that a concept, journalists an angle, photographers a subject, musicians a melody.
Telling a brand story means giving it a personality, associating it with character traits and qualities (or even defects) that will make it virtuous, attractive, sexy, fun, nice, innovating, prestigious, easy to access, etc.
With the arrival of social networks and online media, the more the brand story is captivating for its public, the more it will be followed, commented on, shared…("earned media").
Creating and developing the story of a brand requires more than graphic design skills.
The legend of the Google brand is built not on a logo but on elements of coherent discourse with the company's strategy and globally followed.
When Ikea tells a "new story" (Ikea couches in the subway, their investments in renewable energy…), the media, blogosphere and social networks retransmits it like crazy.
When Xavier Niels launched his new mobile package for 2 euros, most of the media coverage did not come from promotional campaigns.
Whether your brand is B2C OR B2B, local or international, in vogue or well established, digital BRAND can create and/or develop its identity.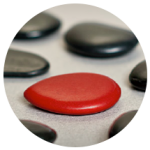 Create or redesign your brand platform.
Your expectations …
Create or redesign a brand that stands out, coherent with your company's strategy. Define its tangible and intangible attributes: mission, promises, value propositions…formalise its communication elements: name, logo, signature, story, graphic identity…
Length: 3 weeks to 3 months.
Study and Framing:

Gather and analyse qualitative information with main actors: buyers, consumers, suppliers, competitors, opinion shapers, influencers…
Competition benchmarking: established or emerging main/significant brands.
Defining your brand identity:

Vision or mission: what you are aspiring to, your raison d'être,
Key organisational values and beliefs; what drives you.
For example, better meeting your client expectations, produce at lower costs than your competitors, become a leader of a market segment…
Your brand promise: what your clients will receive from their purchase or use,
Value proposition: the client benefits: functional, social/emotional, psychological,
Brand byline: a descriptor of your brand in several words. Can be factual or aspiring,
Tagline: expressive dramatization of the main benefit of the brand. Less used today,
Brand story, its legend: its start, the founders, the locations, revealing anecdotes…
Creation of brand identity:

Name,
Logo,
Typo,
Graphic charter,
Corporate texts,
Press release models,
All communication elements.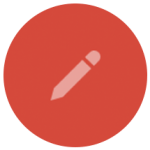 Brand storytelling or a particular event.
Your expectations …

Develop the notoriety and image of your brand in a trans-media logic.
Ensure the coherence of your "story" on all platforms.
digital BRAND Consulting coordinates and allows you to benefit from its large network of specialised talents (journalists, screenwriters, video producers, game designers,…)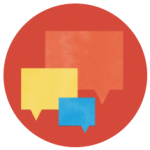 Brand storytelling through community management.
Your expectations …

Regularly create, publish and promote brand content (social networks, blogs, other…).
digital BRAND Consulting uses experienced community managers based on a monthly hours package, generally equivalent to 3 to 7 hours per day, 5 days a week (see also "SEO & Brand Content").