SIMPLIFY AND FLUDIFY THE CUSTOMER OMNI-CHANNEL JOURNEY: WHY AND HOW?
Beyond client satisfaction at a specific time point, client experiences that reassure, engage and increase loyalty are not just pure luck.
digital BRAND Consulting offers a modular and agile approach to help you optimise or recreate client omni-channel journeys adapted to your business strategy: recruit, increase loyalty, delegate to the client, improve perceived added value, etc.
Our approach is based on the CEM methodology (customer experience management) and on our collaboration with the Canadian Jean Harvey, whose research work and book "Complex service delivery" has won prizes in North America (PricewaterhouseCoopers Prize, 2000).
While approaches like Six Sigma have a tendency to neglect the client experience by focusing on processes seen from the inside (inside-out), the experience of the client is our starting point.
Our three base structures are the "moments of truth" (interactions with clients), the "rupture points" (when there is a transfer) and the "business rules" (when there is a decision taken by the client).
digital BRAND Consulting offers many framed and customised services to help you to entice your clients while at the same time optimising your profit margins and your investments.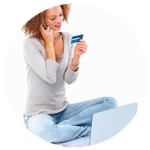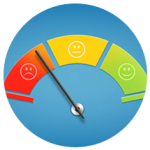 Customer experience strategy.
Your expectations …
Optimise or create the client experience for a product, service, website, application, customer omni-channel journey…
Length: from 2 to 8 weeks.
Quantitative/qualitative analysis of marketing, commercial, web, financing, organisational data,
Listening labs (non-directed interviews, participation workshops…)
Strategic options and concepts for an optimised or new client experience,
Prototypes and models (for example wireframes, mock-ups, graphic or functional models, call centre scripts, training programs, etc.),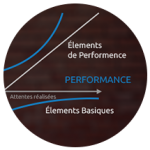 Mapping Customer journeys.
Your Expectations …

Have a clear and concise vision of client processes and the interactions with the brand as it is perceived and experienced by the client themselves. The goal is to identify the gaps between client needs and the journey offered by the brand, but also the gaps between the internal vision and the value perceived by the client.
Length: from 3 to 12 weeks
Gather internal insights; how the client journey is seen by the different functional silos,
Synthesis of the different internal visions of the client journey,
Listen to the client: compliate demographic and transactional data, but also and above all the actual stories about experiences,
Mapping the "real" customer journey through their interactions with the brand, emphasising the gaps between the client vision and internal vision.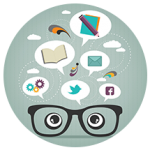 Your expectations …
Optimise or create service processes and their interfaces, the goals being to improve internal profitability, improve client satisfaction, develop a new competitive advantage, etc.
Length: from a couple of days to several months.
Definition of a new service or the processes to improve: service mission and associated objectives,
Ranking the customer needs and their perceived value, comparison with internal costs,
Measure indicators of the efficiency of the service and the target values to attain (for example, savings due to the reduction of claims over the next 6 months: € 70K),

High level design: general description of one or several service concepts,
Detailed design: "blueprint" of the new service or improved service (processes and interfaces),
Verification: analysis of gaps between the objectives and reality.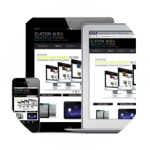 Interface and interactive information architecture design, user tests.
Your expectations …
E-commerce site, mobile or tablet app, all interactive devices for which there exists issues of conversion and/or brand image.
Length: from one day to several weeks.
Different approaches are used based on your particular expectations:
Scrum-ism and agile methods: several iterations of the needs detailing and prototyping stages,
Focus groups,
Distance user tests for international clients,
Beta-testing and collaborative design workshops,
A/B testing, 
Expert reviews,
Eye tracking,
Behavioural data analysis, for example of a website,
Etc.