ENSURE YOUR E-COMMERCE PROJECT SUCCEEDS FROM A TO Z
In a hyper-dynamic sector in terms of growth, but also incredibly competitive, an e-commerce project can no longer be limited to uploading a transactional website prepared in a couple of days.
The site's technical architecture, its design, inbound and outbound logistics, economic model pertinence, the financial resources of the founder, competitive intensity, acquisition and loyalty marketing, etc., are all key factors in the success of an e-commerce project, to be evaluated before writing the first line of code.
digital BRAND Consulting can offer a wide range of modular and customised services to help your e-commerce project succeed, from its genesis to its commercial development and operations.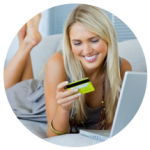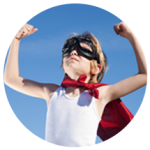 Business potential of your eCommerce project.
Your Expectations…
Obtain a realistic vision of key factors in the success of an e-commerce project, the intensity of competition and the potential of an online business model.
Length: from 1 to 4 weeks
Intensity of competition and key factors for success: competition benchmark in France or abroad, quantitative or qualitative analysis of available data,
Strategic opportunities: for what offer, in which markets or market segments, with what competitive advantage(s),  
Cost/Source of Revenue Structure, ROI: calculation of high/low/medium hypotheses,
DNA of your business model: strengths/weaknesses of your e-commerce project, opportunities/threats, what value proposition and what strategic organisation/resources, quantitative and qualitative evaluation of business potential.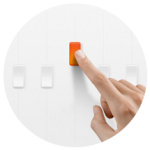 Functional and organisational design.
Your expectations …
Frequently, our clients are experts in their field, but do not have the necessary time to formalise their needs and expectations. Additionally, it is often only at the end of its development that they "discover" the final product of their project.
Our agile and participatory methods allow our clients to obtain a complete and shared vision of their e-commerce project, before making useless expenditures for technical development.
Length: from 2 to 8 weeks
Individual creativity or maintenance workshops (face to face, conference calls/shared screen on Skype or equivalent),
Interface modeling ("Mock-ups") and important processes, functional specifications from the point of view of the user (several iterations if necessary),
Functional prototype or advanced visual model (several iterations if necessary),
Calculation of time/budget gaps pertaining to initial project, arbitration and validation.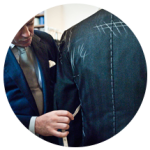 Multi-screen graphic identity, website and application development.
Your expectations …
Put an e-commerce site online, an application, etc., that stand out and perform.
Length: from several weeks to several months.
Our approach …
As opposed to "templates ready to use" approaches, digital BRAND has developed the know-how that can reconcile technical constraints (load time, screen ergonomics, mastered multi-screen displays) with the creation or roll-out of a strong and coherent brand identity on all channels.
Our e-commerce solutions rely on recognized open source platforms that are known for their durability, their multitude of functions and their openness to specific developments.
Our team of dedicated e-commerce developers all have at least three years of experience on one of the open source platforms. It is a guarantee for an optimised software product that is durable and a client experience that will stand out.
Our know-how is particularly centred on the following open source e-commerce platforms.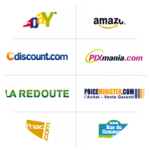 Integrate your e-commerce product in third party marketplaces.
Amazon, eBay, PriceMinister, Cdiscount, La Redoute, Rueducommerce …
Your expectations …
Quickly increase your bottom line, for example during the launch phase, in return for a percentage of sales.
Length: from several days to several weeks.
Definition of your "marketplace" strategy: brand and price policy, avoiding cannibalism of your own e-commerce site, volume and profitability…
Integration and optimisation: closer links between catalogues, optimisation of product files,
Tactics to offer your products in different marketplaces,
ROI marketplace follow-up and recommendations over time.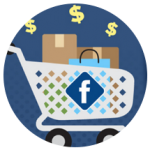 Integration of your e-commerce product with Facebook. 
Facebook functionalities on your e-commerce site, store on the social network, animation of your Facebook page.
Your expectations …
Increase the visibility and virilisation of an e-commerce product, facilitate the creation of an account on an e-commerce site or use Facebook as an online sales platform.
Length: from several days to two weeks, paired with community management of a Facebook page.
Clarification of objectives: visibility, transformation, Facebook targeting…
In the case of Facebook page animation, definition of an editorial strategy,
Technical integration,
Implementation of follow-up activity indicators: visibility and/or conversion.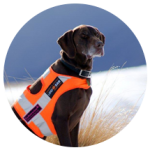 Search engine and comparison site marketing.
Your expectations …
Increase the visibility and ranking of your product in search engines and comparison sites. Increase the conversion rate of visits coming from results pages or paid ads.
Length: continuous over three months to several years.
Competition analysis: you and your competitors in search engines and comparison site, 
Natural referencing mix strategy, paid ads, comparison sites,
Keyword strategy for search engines: which keywords, what expected volumes, what position to target,
Integration strategy for comparison sites: what offer, what price, etc.,
Writing meta information and paid ads for search engines,
Technical integration: XML flux of comparison sites, optimisation of e-commerce site,
Follow-up of common dashboard for different traffic sources (generated visits, conversion rate),
Continuous optimisation of previous stages.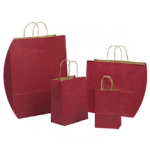 Merchandising and client experience optimization.
Real-time personalisation of offer, intelligent ranking, contextual search results, dynamic search recommendations, multi-lingual contextualised assistance.
Your expectations …
Increase visitor conversion rates on the e-commerce site, increase loyalty with personalised client experiences.
Length: from 1 to 3 months.
Our approach …
A client that can't find a product or is unhappy with offers that they receive are often lost clients who will not come back to an e-commerce site.
digital BRAND can help you improve your conversion rate and the loyalty of your clients by coupling the intelligent marketing motor SDL Fredhopper, e-commerce merchandising to your e-commerce site.

After an initial advisory and analysis stage for data context, very important for an efficient implementation, several types of functionalities can be tested and put in place:
Assisted on-site search based on behavioural data,
Merchandising your offer online,
Real-time personalisation of offers and messages,
Predictive targeting and targeted recommendations.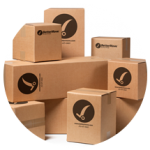 Integration of your e-commerce site with ERP Sage et Microsoft Dynamics.
Your expectations …
Synchronise the data produced, commercial management, purchasing, stock or manufacturing issues of an ERP with the e-commerce site and reduce the costs of recovery while being much more efficient.
Length: from 1 to 6 months.
Process definition: nature of exchanges between your ERP and your site, frequency, actors, type of data, business rules,
Specification of formats: the entry and exit format of exchanged data, for both the ERP and the e-commerce site are specified.
Set-up: process and format is set-up in the Xi Connect solution,
Roll-out: the solution is rolled-out on a validation server then put into production.