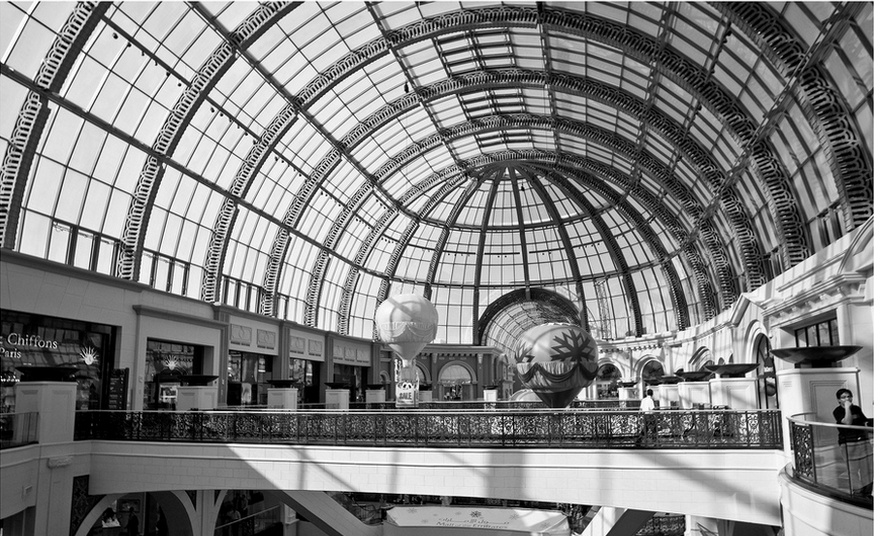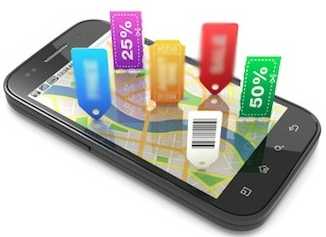 More than online purchasing, fixed and mobile internet influences a growing part of our in-store purchases. While the Web to store model offered by Groupon to physical stores captures more value than it creates, the client journey and the chain of the value of distribution of physical goods is profoundly modified.
Impressive numbers about online sales progression hides a more contrasted reality.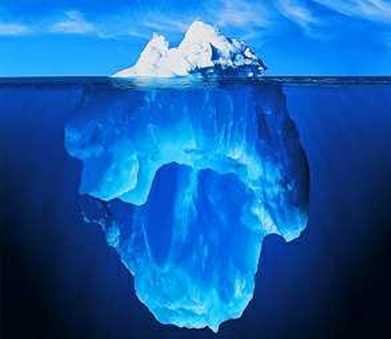 Over the first three months of 2012, online sales increased by 24% over the previous year (source: Fevad).
If the numbers of the online sales progression are still always impressive, they have a tendency of hiding a much more contrasted reality:
In 2011, online sales represented between 7 – 8 % of total retail sales in France ("Online Commercial Trends" study produced by Kelkoo).
The largest e-sellers sales revenue continually increases, but at costs to their profit margins (except Amazon, where the SE increased by 34% in the first quarter of 2012, but where profits declined by 35% over the same period). We can ask at what point will investors ask for a better ROI conforming to their expectations. This race for market share in our opinion foretells future agreements negotiated with "brick and mortar" actors in distribution. It remains to be seen who will be swallowed by who, it will most likely depend on the timing…
With regards to food processing, the numbers aren't great. From 1 to 2% of food commerce is completed online, the sales model where food products are shipped to the home is having a difficult time achieving profitability. In fact, e-commerce is successful, above all, for new entrants that have been able to take advantage of the weaknesses of traditional distribution (books, shoes, without a doubt eyewear in the next few years).
The internet is largely seen by consumers as a place for discounts and good deals, which usually attracts opportunistic actors (de-stocking, old collections, etc.) but does not favour loyalty or a stand out client experience and 100% internet.
Finally, the increase in acquisition costs for new clients, the volatility of consumers who are now experts "in information research", as well as the strong dependence of certain e-sellers vis-à-vis Google mortgage the longevity of the pure players in online sales who have no sustainable competitive advantage.
More than just direct purchasing online, the internet influences a large part of our purchases in-store.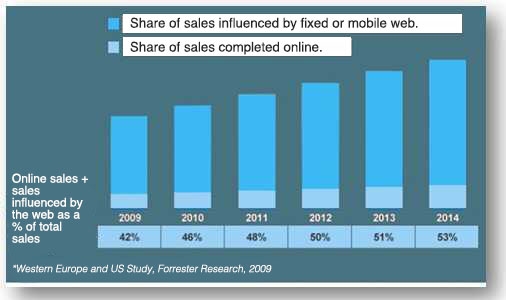 Alone, the search for information in search engines can generate 15 to 42% conversions into purchases depending on the category of products (source: étude comScore 2011).
These purchases, directly influenced by the "search", are mainly completed in-store. With the arrival of social networks, consumer advice sites, specialised blogs etc., fixed or mobile internet plays a dominant role before our decision to purchase in-store.
Search/Purchase conversion rate influenced by the internet (Source: comScore 2011 study).
Search/Purchase conversion rate – Products highly influenced by the internet.
% of buyers in-store (average of all categories of products).
% of online buyers (average of all categories of products).
The exponential growth in the volume of information available to evaluate products has three main consequences:
Consumers are sceptic vis-à-vis information and messages from companies that manufacture or sell products or services (erosion of the influence of advertising and marketing)
Word of mouth can radically and sustainably modify the perception that consumers have of a product or brand, and this during all the stages of the purchase cycle.
The growth in advertising expenses is not enough to counter this phenomenon, where the exposure of consumers to social media, blogs and consumer advice sites is often comparable to their exposure to TV.
E-commerce and physical stores: consumers want to take advantage of both.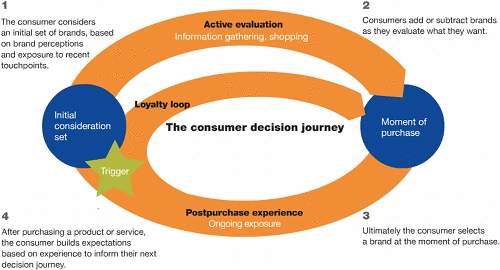 According to Nielsen (June 2012), American consumers estimate that online purchases are more practical than purchases in store, and that purchases in-store are more reliable and safe.
For 59% of them, purchases in-store is their preferred method of shopping, for 31% it is online shopping and for only 13% it is mobile phone shopping.
Of course, these numbers are variable based on the categories of products and services and the country, but they confirm, according to us, a base trend: the consumer has quickly understood the advantages they can gain from shopping behaviour, the search for information and exchanges with their peers across channels.
Googling for information, reading consumer comments, requesting advice from their Facebook "friends", going to see in-store, returning online to compare the best offers, eventually returning to the store to finalise the purchase…With so many ways to purchase, it has upset the traditional "Attention-Interest-Consideration-Purchase-Loyalty" tunnel.
Is it the revenge of physical shopping on 100% internet shopping?
Yes and no. The shopkeepers with a physical network have an undeniable competitive advantage if they know how to use it in a digital and internet age.
On the otherhand, without physical stores, the pure internet players are limited in their expansion: Aquarelle 100% internet will go no farther in terms of market share, as Pixmania is working hard, and Amazon has been talking about if for a while now…
A challenge for distribution networks: possess consumer data and integrate it into their cross-channel devices.
Developing their client relations on Facebook or offering a smartphone application with QR codes are all ways to increase contact points but also ways to offer a "weak" client experience and an approximate ROI if you don't have the client journey history, if you don't collect useful information and if you don't know how to get to the essence.
Behind the evidence of a "nice app" or number of "likes" are strategic and organisational issues that few brands, even the most advanced, have succeeded in dealing with.
Who owns the data coming from Facebook? Facebook, of course, even if the global social network has opened the door a bit with the Open Graph protocol. Are the marketing databases traditionally designed for direct marketing (in the best case) ready to deliver homogenous cross-channel client experiences? Few are, which can explain in part the ongoing use of traditional methods of communication – telephone or traditional mail.
In fact, everything starts with pipes and a bit of hardware, or a dose of cloud computing to use a popular term…After having bought Radian6 last year for several hundred million dollars, Salesforce recently acquired Buddymedia, centralised management platform for content on social networks. Almost at the same time, Oracle followed the trend with the purchase of Virtrue. We can no longer count the number of 2.0 programs that belly dance to attract the eye of a rich buyer.
This long awaited for transformation (and abused one) of the company organised into silos towards the company organised around the client cannot take place without profound changes that are more cultural than technological (unless they replay the CRM error "technology that can solve any problem in the world in the same way").
IT and marketing managers will have to learn to work closely together. Client relations departments and consumer communications will have to work closer together or fuse. IT expenses will not only be oriented towards gains in productivity and the optimisation of what exists but more towards re-design and company strategy.
In short, this reconquering of cyberspace by the "brick and mortar" players will require time, money and energy. Already more efficient, the pure players have a head start but do not necessarily have the space to solidify their domination for all time.
This gives meaning to the crusade undertaken by Amazon's founder, Jeff Bezos, who had always downplayed the importance of "outdated" short and medium term profitability concerns of their investors. In order to solidify the domination of Amazon, whatever it takes, he has to displease the financiers who fed his project.
Web to shop: the model offered by Groupon, Living Social etc, captures more value than it creates.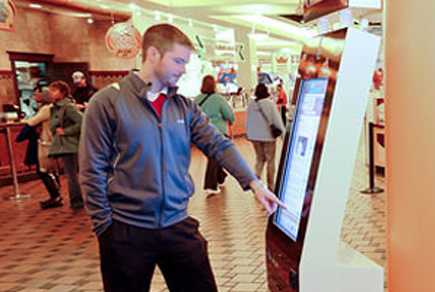 On what is based the huge success of intermediaries such as Groupon or Living Social? Simply on their ability to move the point of payment from a post-paid transaction (rebate coupon, reimbursement coupon) to a pre-paid transaction completed online.
Groupon carries no stock but is paid like a intermediary wholesaler by retaining 50% of an already discounted price.
The big idea was to move the payment flux from promotional activity to where purchase intentions are formed, meaning on the web.
This success owes nothing to any sort of technological innovation or the creation of net value for the merchant, but owes a lot to the management of scarcity and limits in time in order to transform an intention into an act of purchasing. Add a selection of small and fragmented merchants, and you get a new costly intermediary that brings no value to the "web to shop" ecosystem.
Groupon, Living social have proven the importance of cross-channel behaviour of consumers, but their answer brings no real solutions to small merchants who lack the means to implement a cross-channel commercialisation system.
Supply the right information at the right time and control payment processes: two enablers for online and offline commercial convergence.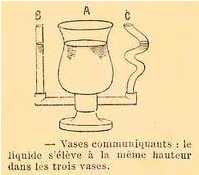 We saw that by simply moving the payment for promotional offers towards pre-paid, Groupon succeeded in moving the negotiation power of the merchant towards an intermediary agent.
This agent now controls both the behavioural purchasing data and the payment to the distributor, without creating value for the latter. On the contrary, the merchant is marginalised and the new intermediary has the freedom to offer goods from other merchants to the same consumer.
Google, Paypal, Visa and many others have elaborated a first version of an electronic wallet application for smartphones. For credit and debit card networks already in place, these applications are an extension of plastic cards, with a break with the traditional model.
The true break could come with the entrants, like Google and PayPal, who own consumer data and can, if they wish, influence them at the time of purchase intention. The only network of bank cards that have the same advantage is American Express; Visa and Mastercard are distributed by a network of partner banks and do not have access to most purchasing data.
The main change comes from the ability of certain actors to gain profit from IT to supply consumers information that they expect, when they formulate their intention to purchase. This is what allowed the advertising format of Google to succeed, while Yahoo relied on a more traditional model of advertising space sale.
With 5 billion humans equipped with mobile telephones, where 50% of the new terminals are smartphones, more and more people are using the ability to discover their physical environment via a connected mobile terminal.
Many service categories enter in those of the "influencers at the moment of intention to purchase": the search engines of course, but also consumer sites, comparison sites and all sorts of applications that help consumers made their decision and get into contact with the distributor.
This growing connectivity between the online and the offline world already influences a part of our purchases, much higher than purchases online. Identify a product or a service online, pre-pay or hold in their electronic wallet a reduction coupon or a special offer, transform this offer in the physical store…The client journey and the distribution value chain of physical goods has found itself profoundly modified.
We can bet that the costs of this "web to shop" transactions will rapidly decline, getting close to the transaction costs of bank card operators and making prohibitive the 30 to 50% "tax" applied by actors such as Groupon.
We would not be surprised to see, in the near future, a new actor "crack" the Groupon model, and attract the eye of investors. This new actor will be more a "web to shop" infrastructure provider for shopkeepers than a direct competitor.