FOR QUALITY SEO AND EFFICIENTY BRAND CONTENT
The SEO rules of the game have radically changed for brands.
Not only does Google's search engine no longer take into account certain criteria that favour "technical optimisations" to the detriment of content, it also identifies these techniques as spam efforts.
Matt Cutts, "Webspam"Manager at Google.
The Search Engine Optimisation for your YouTube videos (engagement, curator influence, …) have become the new criteria during the automatic ranking process operated by the "ranking" algorithms.
digital BRAND Consulting can offer a new approach to SEO, essentially based on the creation, publication and promotion of quality content in line with the positioning of your brand and your marketing objectives.
The process below can be completely delegated to us or can be separated into autonomous modules.

Process of our "SEO and Brand Content" Methodology.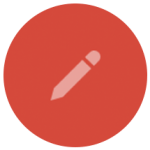 Creation of brand content in the framework of a project.
Your expectations …
Rebuild a website, create new digital content that better reflects your brand positioning and engages your audience: blog articles, web pages, press releases, videos, video games, edutainment, e-learning,…
Length: one day to several weeks.
One or several stages of the process seen above,
digital BRAND Consulting coordinates and allows you to benefit from its large network of talented specialists (journalists, screenwriters, video producers, game designers,…)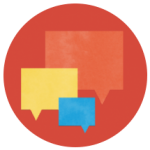 Brand content creation through community management.
Your expectations …
Regularly create, publish and promote brand content (social networks, blogs, others…).
Length: on a monthly basis.
Typical stages:
All the stages of the process seen above,
digital BRAND Consulting uses experienced community managers based on a monthly hours package (generally equivalent to 3 to 7 hours per day, 5 days a week)