LIVEN UP THE LONG-TERM RELATIONSHIP WITH YOUR CLIENTS, PROSPECTS AND OPINION MAKERS
Rationalised and continuous social network marketing generates long-term and visible benefits for your brand.
Beyond "messaging" (more or less regular sending of messages), the issue is to liven up a brand fan page on Facebook where the objectives can be numerous and varied:
Increase and measure e-reputation,
Develop personal relations with certain influencers or promoters of your brand,
Gather opinions and ideas in order to improve your products and services (crowd sourcing),
Improve the search engine optimisation of your YouTube videos, counterbalance an overly visible negative buzz,
Increase direct sales on an e-commerce site or in-store,
Increase a website's audience,
Use these relations as a competitive advantage against your competitors,
Use social networks to animate a virtual community,
Etc.
Based on the degree of maturity of your strategy on social networks, we can offer a wide range of qualitative services that respond to tactical objectives over the short term, or your more strategic objectives.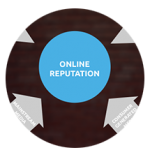 Your expectations …
Have access to multi-brand surveillance, in France or abroad, and media articles and important conversations concerning your brand or a group of competitor brands.
Length: a snapshot at a specific time or continuous surveillance over a minimum of three months.
Surveillance axes: competition, technological, legal, general and specialised media, consumer buzz on social media and in forums…
E-reputation surveillance plan: themes, brands, personalities, locations, etc.
Surveillance and frequency report formats: commented managerial synthesis, internal newsletter, intranet information feed, audience graphics by theme/brand for the media, activity indicators on social networks…
Mailing or publication of Buzz Monitor surveillance synthesis when you want, implementation of pro-active alerts.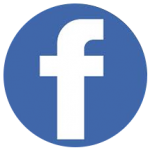 Management of your Facebook page.
The goal is to increase the engagement rate with your existing fan base.
Several approaches can be used: proprietary content, targeted status, managing third party content, event applications, games/contests…
The better the engagement rate on your Facebook page, the better the conversion rates stemming from your Facebook page.
Launching your Facebook page: Objective 10,000 fans.
In two thirds of cases, we can commit to generating around 10,000 fans after a 6 month period of community management.
We work with our clients in order to increase the number of clients and prospects who have liked your Facebook page. For each "like" campaign, we concentrate our activities on existing assets that offer the best return on investment.
Affinity Advertising on Facebook.
Our advertising campaigns on Facebook are targeted by affinity groups and offer generally superior conversion rates than Google Adwords. Our development team also creates personalised landing pages, adapted to each Facebook ad.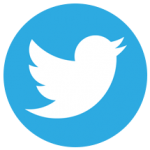 Management of one or several Twitter accounts.
As with Facebook, we can use our virilisation system for content to push targeted Twitter traffic towards our client websites. The creation of tweets having the highest click rate and number of retweets is essential for obtaining tangible results. The tweet landing page is the second most important variable, of course after the initial message.
Develop the number of followers.
The number of followers, and above all their influence, can affect both the length and number of visits coming from Twitter, as well as the conversion rates.
Brand publicity on Twitter.
As with Facebook, affinity targeting is the key to an efficient Twitter campaign.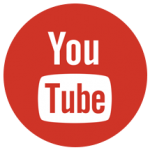 SEO: positioning your videos on YouTube.
YouTube is the second most popular search engine after Google. This means that it is more popular than Yahoo or Bing. Visits coming from YouTube generate conversion rates that are on average higher than those coming from search engines.
Video production services.
We offer screenwriting and video production services completed by a producer and videographer who will work with you on pre-production and placement of your videos on your website and video sharing websites.
Design of a YouTube channel and development of its audience.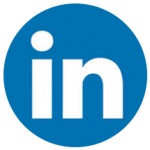 Development of a network of contacts.
LinkedIn allows you to get closer to an important number of decision makers and professionals in almost every sector of activity. The approach must be "soft" and must always be based on a useful or valuable proposition for the person contacted. Intrusive approaches, such as impersonalised emails, are costly, both in terms of purchasing contacts and for the company's image.
Optimisation of LinkedIn profiles for better positioning in the social network's search engine.
Many studies seem to show that the conversion rate of LinkedIn's search engine is 5 times higher than that of Google's. Optimised, individual or company profiles become a high quality source of contacts.
Like with Facebook and Twitter, LinkedIn allows you to send status updates to people in your network. A well thought-out status promotes sharing and clicks towards your website's landing page.