BEHAVIOURAL EMAILING: GOING BEYOND THE INTRUSIVE "PUSH".
We've adopted the Seth Godin approach: messages that "interrupt" are poorly received and are considered intrusive (weak rate of opening of emailing campaigns, poorly targeted).
At best, the individuals that receive the message ignore it, at worse they look poorly on the brand.
Marketing "by permission", implicit or explicit, uses individual or collective behavioural data. It is crossed with contextual data in order to deliver a message or enter into communication at the right place, at the right time, with the right person.
If this objective is not always attainable, it is a focus point that leads to creating email campaigns centred on the efficiency of the means implemented.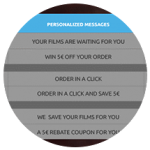 Analysis of your email campaigns and the dynamic of your email database.
Your expectations …
Obtain a clear overview of the behaviour of your clients exposed to your email campaigns and retargeting, optimise your marketing via email,
Anticipate an eventual tiring of your contact database (bounces, complaints, unsubscriptions, abnormally low opening or click rates…) and its probable evolution over the medium term,
Benchmark your email campaigns versus your competitors or other actors.
Length: 1 to 3 weeks.
Analyse the flux after opening, subscription,…
Reorganisation of data to better understand the profile of your clients,
Understand the correlation between email campaigns and the act of purchasing or engagement,
Identification of the key explanatory variables for behaviour in your particular context,
Technical audit of your email tools,
Qualification of "persona" (typical profiles) for pertinent and targeted messages,
Corrective measures, operational recommendations.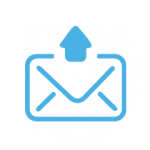 Managing your email campaigns.
Your expectations …
Minimise image risks during the externalisation of your campaigns (over-exploited email files, blacklisted sends, faulty targeting…)
Take advantage of personalised advice, exercise quality control on those using email databases and files renters,
Produce more efficient email campaigns.
Length: one campaign or long-term collaboration.
Audit: evaluate previous campaigns and existing data,
Strategy, calendar and planning, retargeting plan,
Branding, development of HTML and plain text messages,
Dynamic content and personalisation strategies,
Optimisation tests: A/B tests, multivariate tests, spam score, acceptance tests in different in-boxes,
If necessary, creation of models and graphic and content library,
Routing, post-campaign analysis.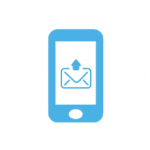 Integration of your social and mobile marketing.
Your expectations …
Align and unify your email message campaigns with social networks and mobile services. Limit the redundancy and the tiring of your base. Optimise investments on other channels. Harmonise client experience.
Length: one campaign or long-term collaboration.
Our approach:
Social:

Integration of sharing elements for social networks,
Implement technical follow-up tools on several channels,
Pre-campaign tests, post-campaign analysis.
Mobile: thanks to our collaboration with the IT start-up Listrack, we can provide you with all the essential parts to ensure that your engagement campaign succeeds on mobile: strategy, tactics, creation, technology, performance measures.
Acquisition strategy for mobile numbers: lotteries, games, incentives…
Development of promotional campaigns on mobile devices launched based on behavioural data,
Development of mobile apps: games, information, leisure, online services, client relations…
Multi-channel follow-up of campaigns and consolidation of data.